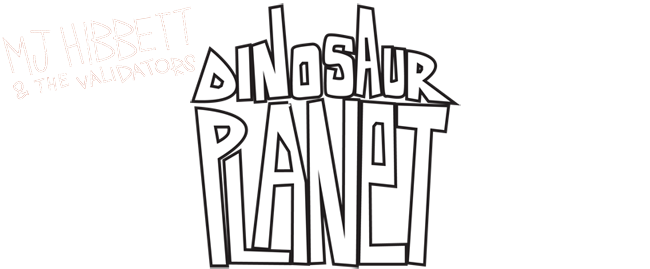 Shop
As soon as we have CDs in stock you'll be able to pre-order them directly from us, along with t-shirts and Exciting Combo Deals, as well as from all the usual download sites. If you'd like to be informed as SOON as this happens
join the mailing list
and in the meantime, here's what you've got to look forward to!
Dinosaur Planet CD
The album on good old fashioned CD.



Dinosaur Planet T-Shirt
This highly desirable fashion item is available in all sizes, ready made on super sexy Gildan Ultra t-shirts.



Album and T-Shirt combo deal
Get both the album and t-shirt for a thrifty bargain price!



Validators Catch Up Package
Get our last two albums - Forest Moon Of Enderby and Regardez, Ecoutez et Repetez along with the It Only Works Because You're Here EP for just EIGHT QUID!
£8.00



All prices include FREE postage and packaging - I don't see why you should pay more depending on where in the world you've ended up - and come direct from the warehouse facilities in the spare room at my house. Any queries or special requests, get in touch at mjhibbett [at] hotmail [dot] com. Happy shopping!