Blog
Gigs
Facts
Music
Shop
Links
Blog: Dinosaur Planet: HALF PRICE SALE
Bargain hunters of the world unite, for from today until Christmas
Dinosaur Planet is available for HALF PRICE
- as indeed are T-SHIRTS and even Dinosaur Planet COMBO DEALS!!
What can have caused this KRAZY MADNESS?
click here
or simply READ ON for the press release explaining the whole thing!
---
Battle For The Spirit Of 'War Of The Worlds'
MJ Hibbett & The Validators re-release sci-fi concept album 'Dinosaur Planet'
at half price to fight back against new version of Jeff Wayne's 'War Of The Worlds'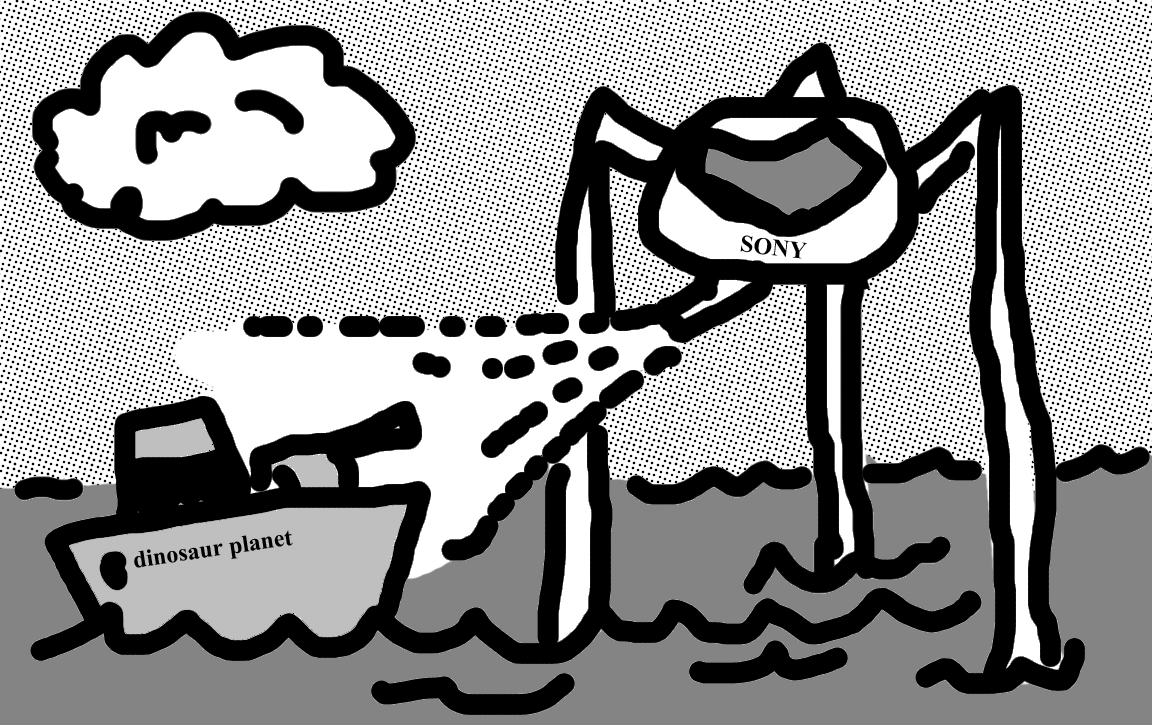 (artist's impression)
No one would have believed, in the early years of the twenty first century, that a concept album by MJ Hibbett & The Validators called 'Dinosaur Planet' would be hailed by some as the successor to Jeff Wayne's classic 'War Of The Worlds'.
No one could have dreamed that, across the gulf of the record industry, minds immeasurably wealthier than our own regarded this 'Dinosaur Planet' with envious eyes, and slowly and surely, they drew their plans against it.
On the twenty sixth of November a huge mass of luminous gas will erupt from Sony Records and speed towards Earth. It's called 'Jeff Wayne's Musical Version Of The War Of The Worlds - The New Generation', starring Gary Barlow, Jess Stone, and That Bloke Out Of Kaiser Chiefs.
If mankind succumbs to this album MJ Hibbett & The Validators have a plan to start a new life for science fiction rock operas somewhere that Sony will never find them - underground. Lead singer MJ Hibbett says "We've taken a look around us, at the world we've come to know. It doesn't seem to be much more than a crazy circus show."
But maybe from this madness something beautiful will grow. In order to combat the invasion 'Dinosaur Planet' is being re-released on the band's own website at half price "Can't you just see it?" says MJ. "The album starting all over again - a second chance. We'll even offer t-shirts for half price too! Nothing can stop men like us."
Any other survivors wishing to join the band's brave new world can do so by visiting
http://www.dinosaurplanet.co.uk
where
half-price albums and t-shirts
will be for sale from 26 November until Christmas - or until the entire board of Sony Records catch a cold and keel over, whichever comes first
posted 26/11/2012 by MJ Hibbett
Comments:
---